Elder Care Professionals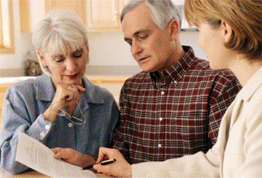 Whether you are a private, governmental, or community agency, a caregiver, homecare agency, geriatric care manager, senior center, disability facility, independent senior housing, assisted living, or nursing home, the Greene Law Firm, LLC provides education and support to you or the families you serve. We are experts at Community Medicaid, nursing home Medicaid, Veterans Aid and Attendance benefit, and other federal and state benefits for individuals needing long-term care or disability management. We support health and elder care professionals by providing training and education on the laws that affect the families you serve. Unfortunately, many health and elder care professionals only know part of the law and some may get experience in one small area but only have a general knowledge in other areas that impact the families. We encourage you to contact us to see how we can support you.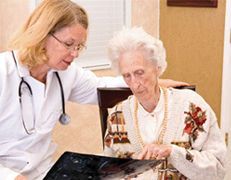 We have found working together usually gets results far better than working alone. For example, if you are applying for Medicaid for a client and are denied benefits, it is likely you have not preserved the client's rights along the way to ensure a successful appeal to that decision, we will. In addition, with our prescreening process, we are able to advise you immediately whether the client is eligible for benefits, and if not, when they can become eligible and the process of how to get there so your organization does not suffer any financial harm in the process. Let us utilize our expertise to support you. We also offer in-services for your employees or private workshops for your families on a variety of different topics relating to benefits available to help pay for care in the home, assisted living, or nursing home facility.
Funeral Director
Very few clients we meet are excited to talk about their demise. Preplanning for a funeral is essential in any estate plan we create. It is imperative for clients to understand the role of a funeral home and how it can support the loved ones of a decedent in a very difficult and trying time. We also work extensively with our funeral homes in ensuring clients seeking Medicaid benefits are provided for a proper funeral in accordance with the Medicaid laws. Contact my firm now to identify the ways we can support you in educating the public on the important need to preplan their funeral.
Workshops
Greene Law Firm, LLC is available to schedule joint workshops with elder care professionals on
the following topics:
"The 7 Threats to Your Family Security"
"Estate Planning Essentials"