Working with Allied Professionals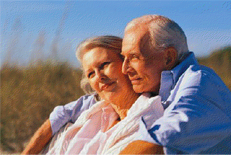 At The Greene Law Firm, LLC, it is of utmost importance for us to work with allied professionals in accomplishing the goals of our clients. We define allied professional as those who participate in clients' lives that have an impact on their estate plan. This includes accountants, bankers, financial advisors, insurance advisors, and healthcare providers, among others. We are so committed to these relationships, we require all clients to waive client confidentiality and allow us to share all information we receive with the allied professionals our clients work with. Anything less would gravely endanger the success of any estate plan established. In addition, we recognize that often our allied professionals have a well-established relationship with clients and they can help us get "up to speed" much quicker. Our four step estate planning process ensures there has been a proper identification of all clients' assets, personal and financial goals, and helps integrate them all by sharing the information among the allied professionals for input and solution. It's absolutely essential we all work together in the best interests of the client.
Our relationship with allied professionals is based on three fundamental pillars:
Truth Sells. It's absolutely essential we always do what is best for the clients, not for our own personal immediate needs.
Educate To Motivate. Many marketing strategies encourage you to scare clients into acting. We believe a properly educated client will act. They will do it out of knowledge and empowerment, rather than fear, which enhance the client relationship.
Third-Party Credibility. It is absolutely essential in all of our relationships with allied professionals we watch each other's back and not tear each other down. This is essential for the client. If ever, you feel we are not meeting the client's objective properly, or we feel you are not, we should be able to discuss privately, in a professional manner, and come to a conclusion prior to subjecting the client to our disagreement.
We love working with allied professionals. We have found in many circumstances the combination of our legal strategies with the financial, tax, or other strategic options available often creates results greater than either of us can create on our own. We look forward to working with you to help your clients and ours accomplish their personal and financial objectives.
Attorney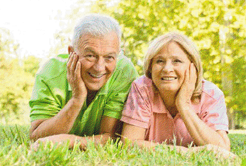 In the old days the general practitioner was able to handle the many needs of his or her clients. Today it's not possible. As a law firm that focuses exclusively on estate planning and elder law issues, we work tirelessly just to keep up with the many laws and exceptions that are relative to this area of law. It is impossible for general practitioners or those who practice in other areas to have a comprehensive, competent knowledge to serve clients. We enjoy working with general practitioners and those attorneys that practice in specific areas other than estate planning. We have a simple process to help you identify when our help will be needed or if we can guide you to assist a client directly. Contact my firm to identify how we can support you and your clients and help make you part of the client's solution.
Banking
Bankers share a special relationship with their clients. At Greene Law Firm, LLC, we enjoy working with bankers to help develop that relationship to a whole new level. One of the biggest challenges to banking institutions is communication between the bank and the financial services division associated with it. The firm's planning process helps bridge that gap and identify ways for the different departments of the bank to work more effectively together. We can help you with your clients. We can help you develop deeper relations with the client and extend those to other family members just by utilizing our process. Often, our systems and processes also support you and minimize the amount of work you have in relations with your clients.
Certified Public Accountant
We share a special relationship with certified public accountants (CPAs). While our founder, Jay Greene, is a CPA and attorney, the Greene Law Firm does not prepare any tax returns or provide income tax planning. We value our relationships with CPAs and work with them according to the needs of our clients. We help identify the strategic tax issues from the estate planning, income tax, estate tax, gift tax, and generation skipping tax areas.
CPAs play a critical role in working with our clients to help guide them in making the proper long-term tax decisions. We especially enjoy updating CPA relationships on the unique tax treatment of irrevocable pure grantor trusts. These unique trusts, although irrevocable, are tax neutral. They provide great benefits for business owners and those wanting to protect their assets from predators and nursing homes, without giving up control. We look forward to working with you to assist our clients with their tax needs.
Insurance, Financial Advisors & CFP® Certificants
The fundamental benefit of working with us is our bedrock belief of your importance to the estate planning process. To create a successful estate plan, it is essential to ensure all clients' assets are lined up with the legal documents they create. Having to utilize multiple financial professionals is counterproductive for the client and often leads to failed plans. We highly recommend our clients consolidate their financial assets with one (no more than two) financial professional whom they trust. We believe while all eggs should not be in one basket, all baskets should be in one hen house. Having multiple advisors often leads to financial strategies that can actually conflict with each other. Further, the financial strategies chosen must be consistent with the legal strategies we help the client implement to ensure the clients' goals are achieved. It is absolutely essential financial professionals communicate with our office and us with them, when dealing with clients to ensure the long-term goals of our mutual client, as created by the legal documents, actually do what the client thought they were going to do. We welcome new relationships and always encourage the growth of established relationships. Contact the firm for a synergy meeting to discover how we can work together to better serve clients.
Workshops
EPLC is available to schedule joint workshops with financial planning professionals on the following topics:
"The 7 Threats to Your Family Security"
"Estate Planning Essentials"